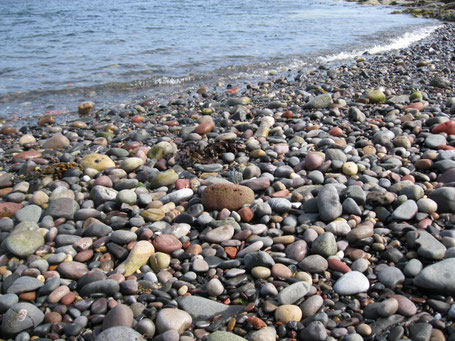 As a child I wanted to be an explorer: to discover exotic lands and hidden valleys – even new planets. I wanted to be the first to climb the hill, or clamber through the dunes to see the sea. I remember imagining my bed to be a boat to take me across wide oceans to island paradises. From the safety of my sleeping place, tucked in a familiar room, I could venture into the thrills and spills of the unknown.  That paradoxical combination of a desire for security and adventure sums up different sides of my personality. On the one hand I recognise my preference for being on safe ground, where what takes place remains within my control, and lies beyond the reach of disturbance and threat. But on the other, I have a love of exploration.
Exploration by its very nature brings us into unknown lands, faces us with new experiences, and challenges us to respond in ways that stretch us beyond what is comfortable. Only in exploration will we come to a larger view of who we are – beyond the limits of how we perceive ourselves or how others see us. It is only by opening our hand to the mystery of God that we move into the truth of who we are in the gaze of God, and who God desires to be for us.
I am reminded of early Celtic Christian pilgrims, who set out on the wide sea in small boats called 'coracles', allowing the winds and waves of God to lead them to new lands.
Here is a poem that comes from my own wandering with God:
Coracle 
On a coracle,
going nowhere,
going somewhere
only you know.
Every wave takes me further.
In a wild, deep ocean far from land,
swirled, tossed, loosed, lost,
encompass me,
in a heart-boat shaped
like the hollow of your hand.